HAND WASHING TRAILERS
The hand washing trailers are equipped with features to increase functionality.  For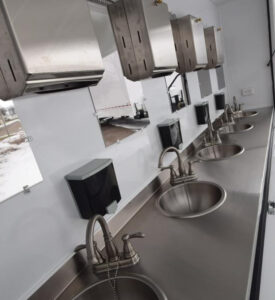 example, every trailer includes a large on-board freshwater tank.  Additionally, a large waste holding tank collects water from the sinks.  Also, the sinks feature either water conserving faucets or water mixing faucets.  Use these trailers when emergency responses are needed or when public sanitation is required.
KEY HAND WASHING TRAILERS FEATURES
Beginning with the large waste holding tank, this these trailers feature exterior sinks on both sides of the trailers.   Hinged above the exterior sinks, large access doors serve as an awning when opened on site.  During transportation of the trailer the doors close and protect the trailer components such as sinks and faucets.  Stainless- steel sinks drop into a stainless-steel countertop.  Mounted in the mechanical room, an on-demand water heater provides almost instant water to each of the faucets for the sinks.  Additional optional items include solar panels which when paired with a battery bank powers the lights and 12v water pumps.
AVAILABLE HAND WASHING TRAILER FLOOR PLANS
The hand washing trailers come in several different sizes and configurations.  For example, along with handwashing, a sleeping room serves the needs when added to the hitch end of the trailer.   The sleeping room allows an attendant to monitor the needs of the clients when using the trailer.  Included with this sleeping room are optional air conditioning and optional wall heaters.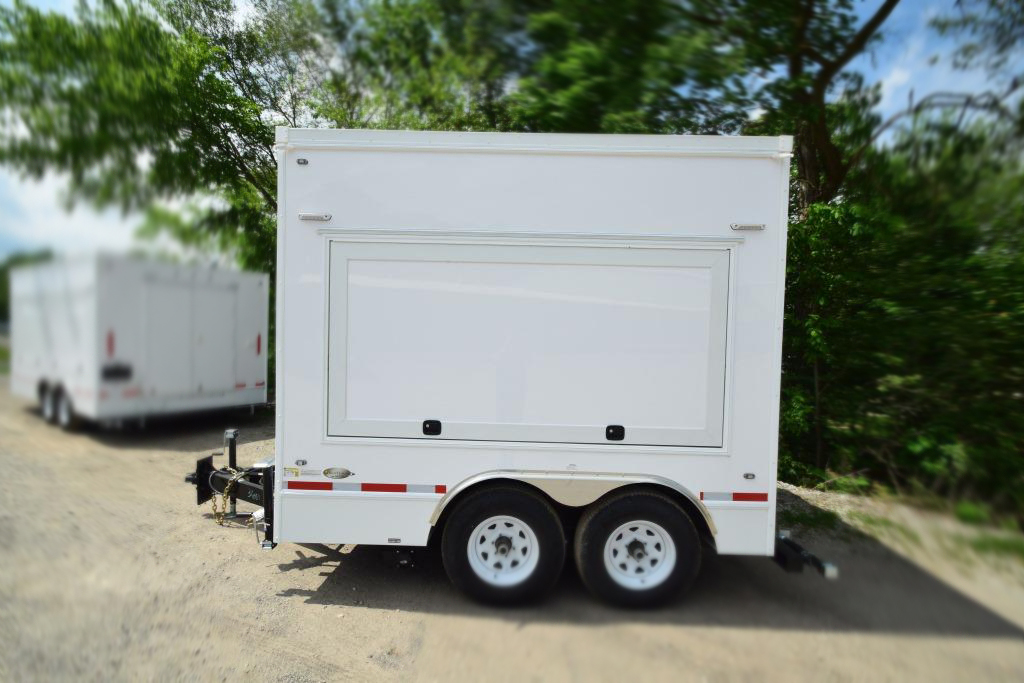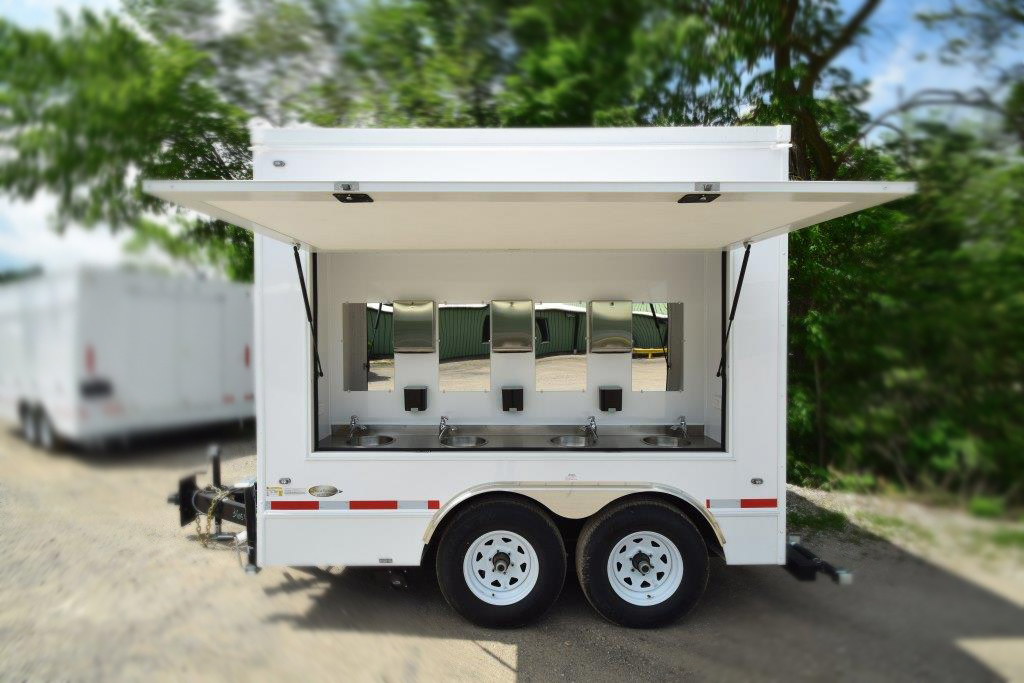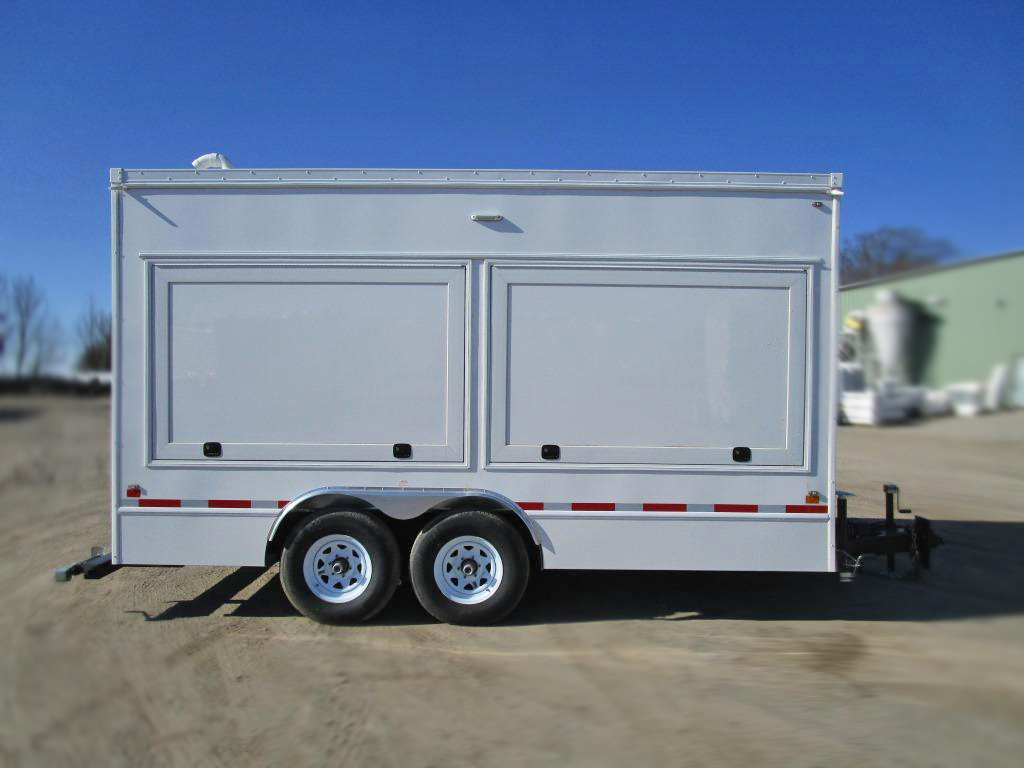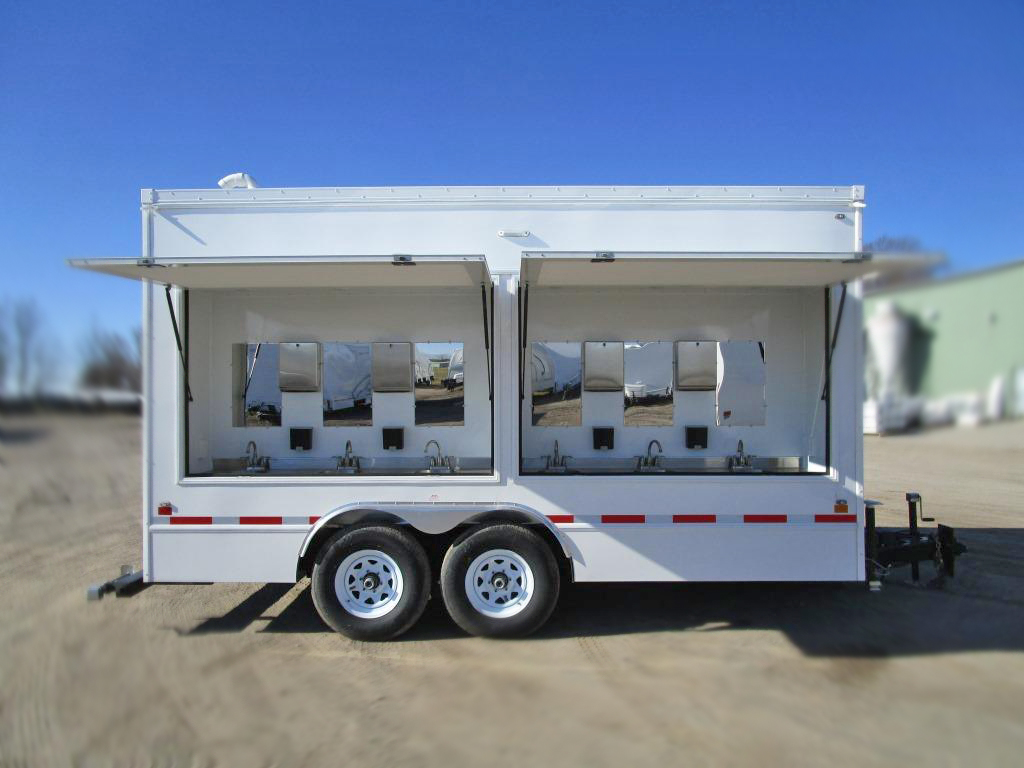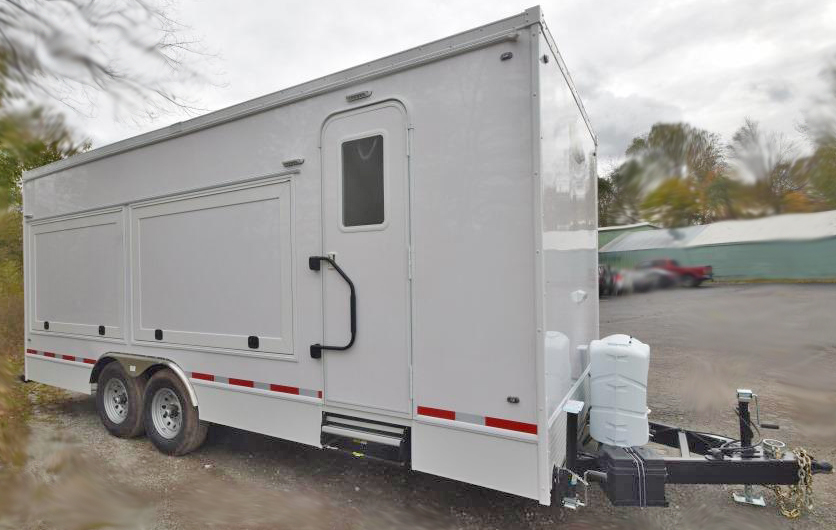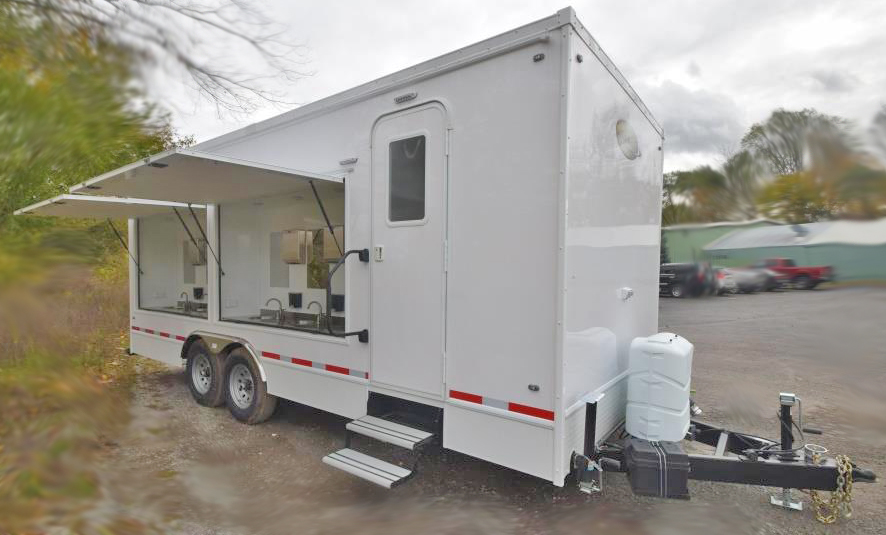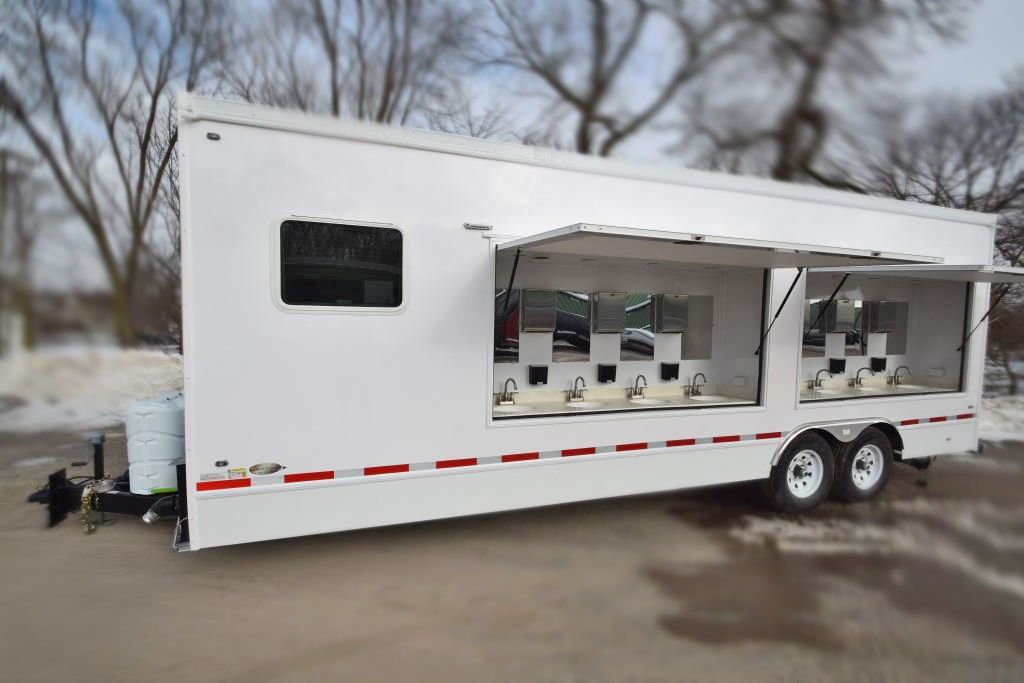 Please note that many of the pictures shown include optional or specialty items.  See your salesperson to confirm standard features.