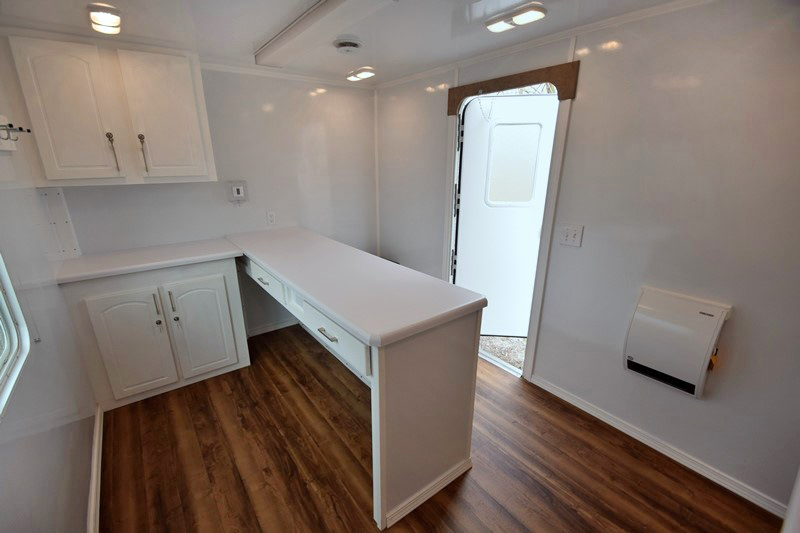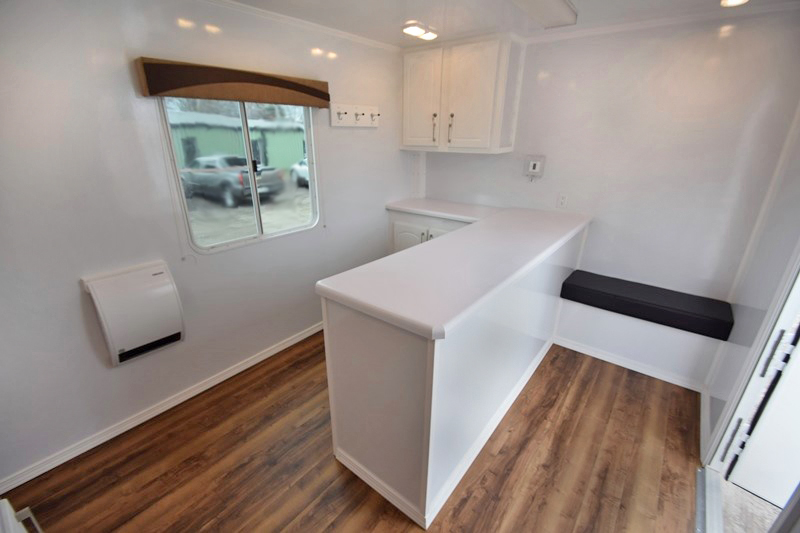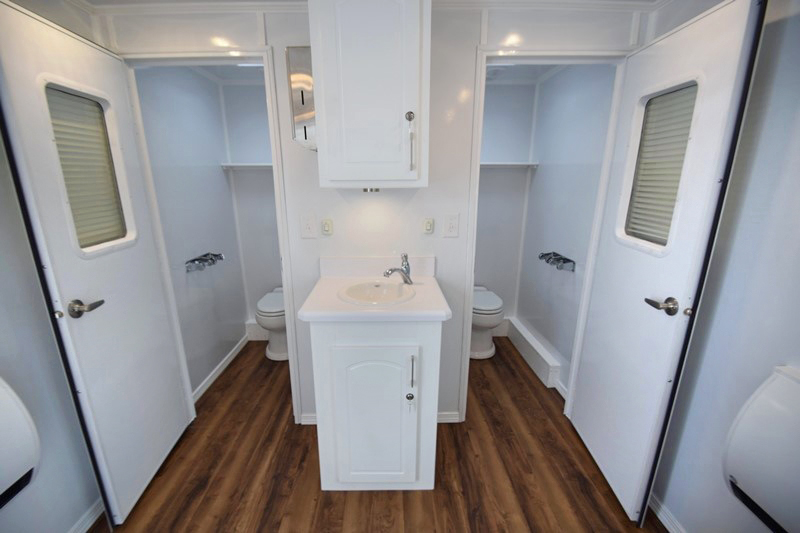 We offer two station drug testing trailers with two private rooms. In fact, each room contains a toilet and private stall. For example, the stall allows for monitoring the test. Finally, water can be controlled from the exterior of the room.
See Floor Plan
As a three station drug testing trailer the floor plan allows for more tests to be performed concurrently. Importantly, water to the testing stalls can be filtered with a blue dye. Lastly, we also offer a large waste holding tank for large testing events.
See Floor Plan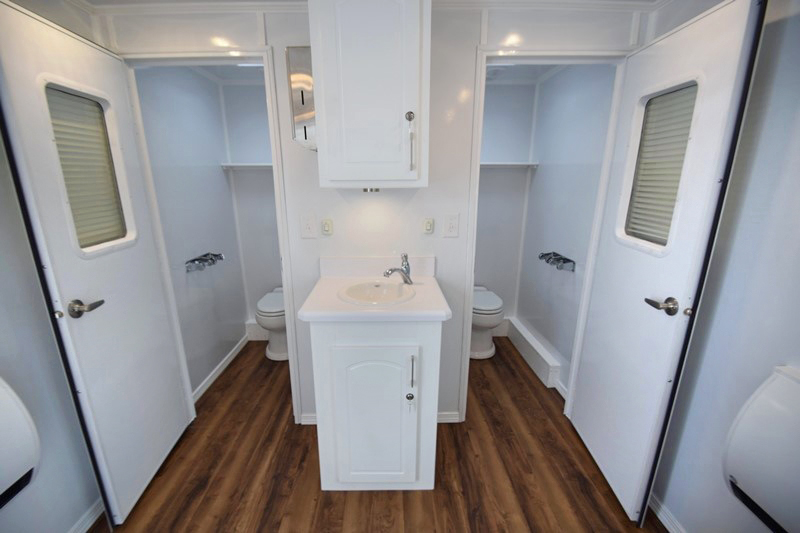 Efficiency for Drug Testing
An employer can save both time and money by allowing a drug testing trailer to be used on site. For example, rather than sending employees out for a drug test, the testing trailer allows for efficient testing. With an on board fresh water supply the water use can be controlled with the use of blue die kits. Or with water control switches outside of testing room. Finally, the test can be monitored with-in the room or from the exterior with windows.
Key Features of the Testing Trailer
First, private drug testing rooms.
Second, separate hand washing sink.
Third, built in storage cabinets for supplies.
Fourth, water control systems.
Fifth, drug testing trailer clerking desk.
Sixth, roof Mounted Air Conditioning.
Seventh, fully insulated with optional heat.
Finally, LED interior and exterior lighting. package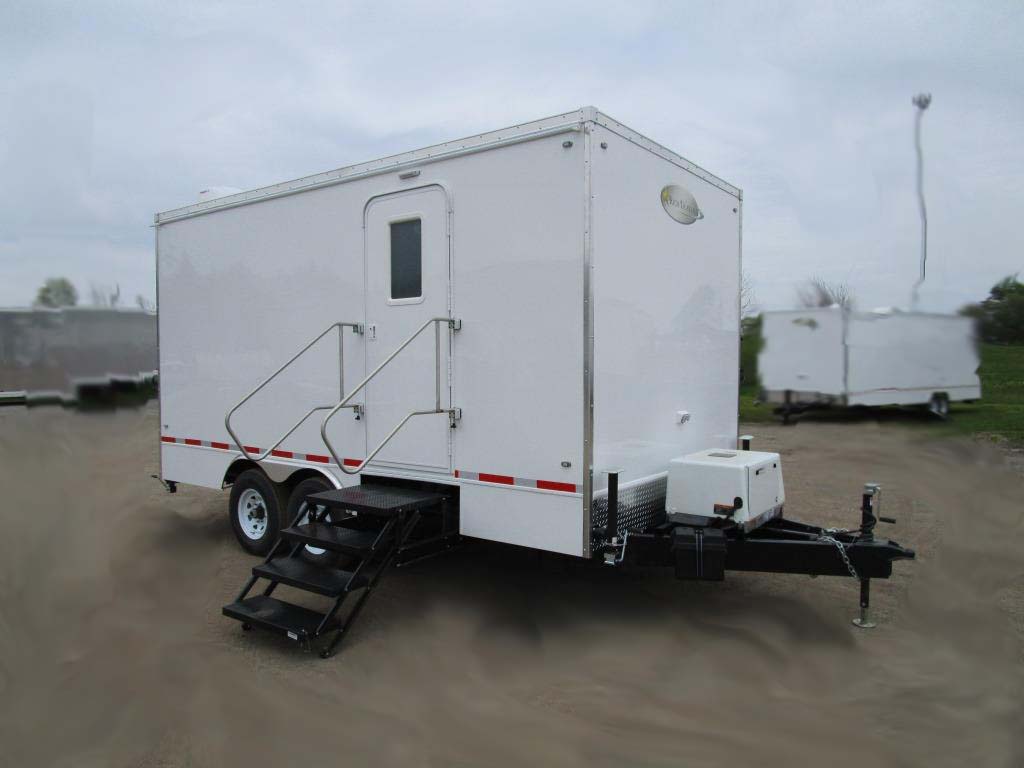 Next Steps…
Contact us to receive more information about the drug testing trailers or to request a free quote. For more information on specialty trailers see oil field trailers.
Contact Us